See more information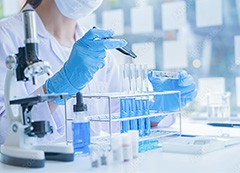 PLASTUB is an ISO 9001-certified company that produces and supplies extruded products for the medical, paramedical, laboratory and cosmetics sectors. Find out more about all our rigid, flexible and transparent tubes specially developed using carefully-selected materials (PVC, silicone, TPE) that are transformed thanks to the experience and know-how of PLASTUB's staff. Our extruded hoses are manufactured under optimal conditions of cleanliness and personal protection of our operators, on production lines that are thoroughly cleaned, and using special packaging materials. PLASTUB has been an expert in extrusion and braiding for more than 40 years, and makes many of its products to measure, and in particular tubes that meet the specific and demanding specifications of its customers. In addition to its offer of extruded tubes, the OMERIN Group also designs medical devices, pharmaceutical packaging, dosing systems and in vitro diagnostic consumables.
Our tubes, sleevings and profiles
Downloads
Medical, pharmaceutical, laboratory, cosmetics
A question, an information?
Contact our team
Contact us