See more information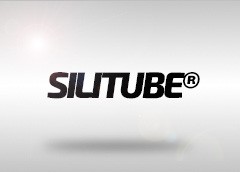 PLASTUB is an ISO 9001-certified subsidiary of the OMERIN Group that is a renowned extrusion specialist in the production of silicone elastomer tubes and hoses. Its SILITUBE® range of silicone extruded tubes comprises products with numerous properties: high flexibility, excellent elasticity, food-grade, resistance to high temperatures up to 200°C, sterilisable, high resistance to aggressive fluids, alcohols and acids, chemically inert, resistance to dynamic fatigue, water-repellent and excellent resistance to the elements and UV rays. Our silicone tubes are used in numerous applications, including the transport of food-grade liquids, alcohols and pressurised acids. PLASTUB also makes silicone elastomer extruded insulating sleevings, rods and profiles. In addition to its offer of standard products, PLASTUB also designs made-to-measure products that meet the varied needs and requirements of its customers.
Our tubes, sleevings and profiles
Other silicone extruded products from the OMERIN Group
Downloads
Silicone elastomer extruded tubes
A question, an information?
Contact our team
Contact us