See more information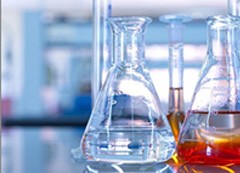 As the French specialist in extrusion since 1983, PLASTUB makes extruded tubes, sleevings and other products designed for use in highly-aggressive chemical environments. Our products are designed using fluoropolymer materials (FEP, PFA, PTFE) and thermoplastics (PVC, PE, PA, PU) that offer excellent resistance to chemicals. Some of our tubes are also designed for use in applications in regulated ATEX zones. Our ELASTUB® range of extruded hoses made of special polymers, the PLASTUB® extruded thermoplastic hoses and the parallel-assembled BITUBE® hoses guarantee reliability and high performance in sectors where risk management is essential. The PLASTUB staff is at your disposal. Feel free to contact us for all your specific requirements. PLASTUB is a subsidiary of the OMERIN Group, the leader in cables for extreme conditions. See below our product ranges and the corresponding documentation.
Our tubes, sleevings and profiles
Other extruded or braided products of OMERIN Group for extreme agressive environments
Downloads
Chemical and petrochemical industries
A question, an information?
Contact our team
Contact us